Bologna Art Hotels's COMUNALE THEATRE - SYMPHONY SEASON
Hotels in Bologna, Italy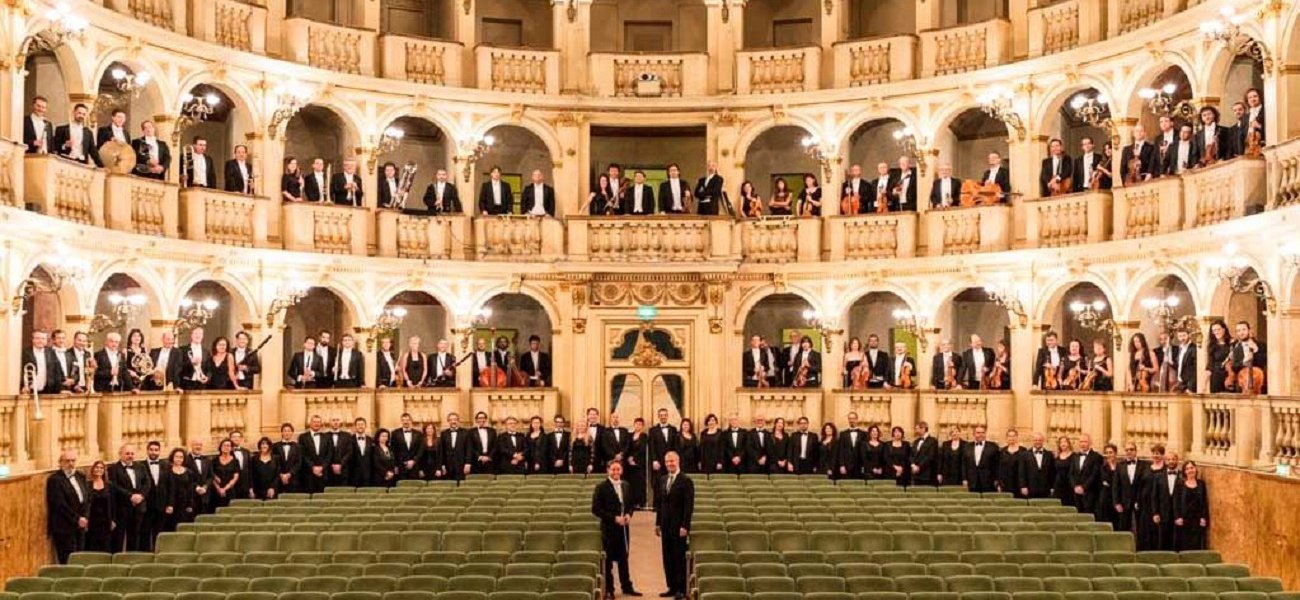 COMUNALE THEATRE - SYMPHONY SEASON
Teatro Comunale - Sunday 14 April at 5.30 PM
ASHER FISCH director
CHARLOTTE ANNE SHIPLEY soprano
LIOBA BRAUN mezzosoprano
Choir of the Community Theatre
ALBERTO MALAZZI Choirmaster
Gustav Mahler
Sinfonia n. 2 in Do minor
Resurrezione

Basilica San Petronio – Wednesday 17 April 20:30
Direttore ALBERTO MALAZZI
CORO FEMMINILE DEL TEATRO COMUNALE
Giuseppe Tartini
Stabat Mater for choir a cappella
Orlando Di Lasso
da Cantiones Duarum Vocum
Oculus non vidit
Expectatio justorum
Johannes Brahms
Ave Maria op. 12 for female choir and organ
Der 13. Psalm op. 27 for female choir and organ
O bone Jesu op. 37 n. 1
Adoramus te op. 37 n. 2
André Caplet
Messe a trois voix
Franz Lachner
Stabat Mater op. 168 for soloists, choir and orchestra

Teatro comunale – Sunday 12 May 20:30
PAOLO ARRIVABENI director
MARIELLA DEVIA soprano
GREGORY KUNDE tenor
Giuseppe Verdi
da Nabucco
Sinfonia
Gli arredi festivi
da La forza del destino
O tu che in seno agli angeli
da I Lombardi alla prima crociata
Qual prodigio … Non fu sogno
Pietro Mascagni
da Cavalleria rusticana
Gli aranci olezzano
Umberto Giordano
da Andrea Chenier
Un dì all'azzurro spazio
Gaetano Donizetti
da Lucrezia Borgia
Com'è bello, quale incanto
Giacomo Puccini
da Manon Lescaut
Intermezzo
Gaetano Donizetti
da Roberto Devereux
Donna reale … Un lampo, un lampo orribile!
Vincenzo Bellini
da Norma
Sinfonia | Meco all'altar di Venere
Norma viene: le cinge la chioma
Casta Diva
Pietro Mascagni
da Iris
Preludio | Inno al sole
Vincenzo Bellini
da Norma
In mia mano alfin tu sei


Bologna Art Hotels services:
- Accommodation
- Rich Buffet Breakfast
- Internet navigation (wireless connection in all rooms)
- Free use of hotel bycicles

On request, the following services can be provided:
- Round transport from and to the Airport G. Marconi of Bologna
- Bus city tour with City Red Bus
- Special city guided tours (Bologna's Towers, shopping, Gourmet tour, etc.)

Information and bookings:
- Phone +39 051 7457338 – E-mail info@artravelpoint.it
- Click on BOOK NOW and select the Hotel and the room You prefer.
-How to reach us – City Map

We are waiting for you in Bologna! Kind regards, Piter.

Promotion subjected to availability of the services offered.
Technical Organisation by Art Travel Point s.r.l.