Bologna Art Hotels's COMUNALE THEATRE - SYMPHONY SEASON
Hotels in Bologna, Italy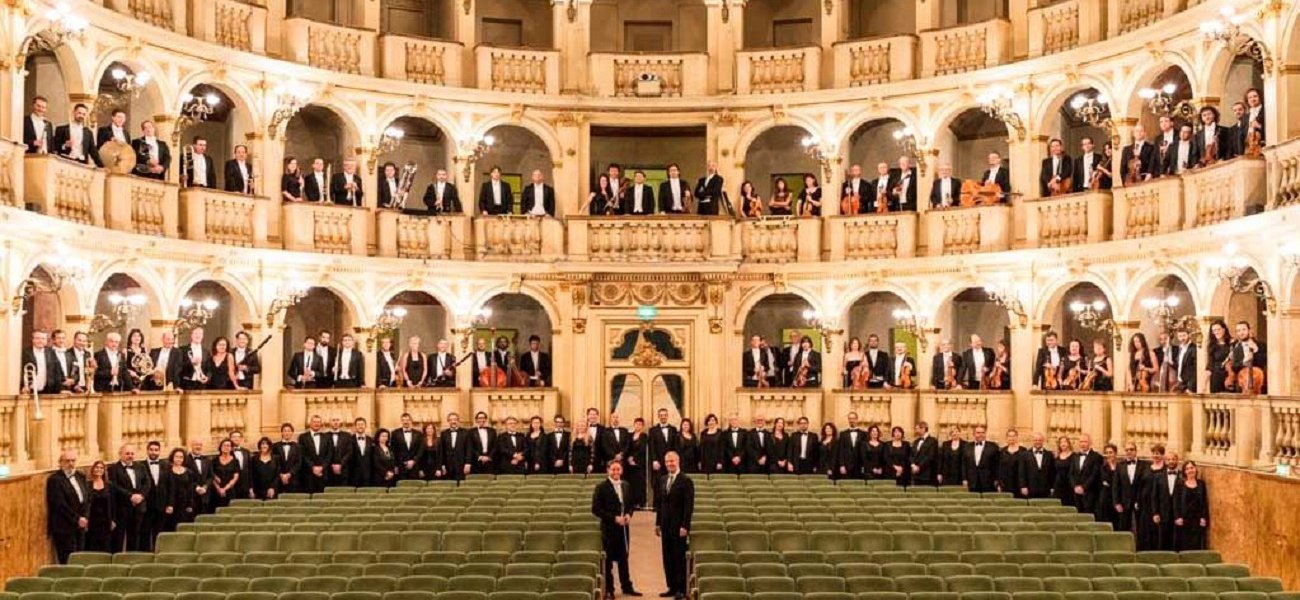 COMUNALE THEATRE - SYMPHONY SEASON
Teatro Manzoni - Saturday 2 February at 8.30 PM
JURAJ VALCUHA Director
Gustav Mahler
Simphony n.6 in La minor
Tragica

Teatro Comunale – Sunday 3 Match at 5.30 PM
SHIYEON SUNG director ANDREA LUCCHESINI piano
Bèla Bartòk
Il mandarino meraviglioso, suite
Ludwig van Beethoven
Concert for piano and orchestra
n.1 op. 88 in Do major
Antonìn Dvoràk
Simphony n. 8 op.88 in Sol major

Teatro Comunale – Wednesday 10 April at 8.30 PM
GIEDRE SLEKYTE director
KEVIN ZHU violin
Petr Il'ic Cajkovskij
Concert for violin and orchestra
op.35 in Re major
Petr Il'ic Cajkovskij
Sinfonia n.6 op.64 in Si minor
Patetica

Teatro Comunale - Sunday 14 April at 5.30 PM
ASHER FISCH director
CHARLOTTE ANNE SHIPLEY soprano
LIOBA BRAUN mezzosoprano
Choir of the Community Theatre
ALBERTO MALAZZI Choirmaster
Gustav Mahler
Sinfonia n. 2 in Do minor
Resurrezione

Bologna Art Hotels services:
- Accommodation
- Rich Buffet Breakfast
- Internet navigation (wireless connection in all rooms)
- Free use of hotel bycicles

On request, the following services can be provided:
- Round transport from and to the Airport G. Marconi of Bologna
- Bus city tour with City Red Bus
- Special city guided tours (Bologna's Towers, shopping, Gourmet tour, etc.)

Information and bookings:
- Phone +39 051 7457338 – E-mail info@artravelpoint.it
- Click on BOOK NOW and select the Hotel and the room You prefer.
-How to reach us – City Map

We are waiting for you in Bologna! Kind regards, Piter.

Promotion subjected to availability of the services offered.
Technical Organisation by Art Travel Point s.r.l.