Bologna Art Hotels's ARENA DEL SOLE
Hotels in Bologna, Italy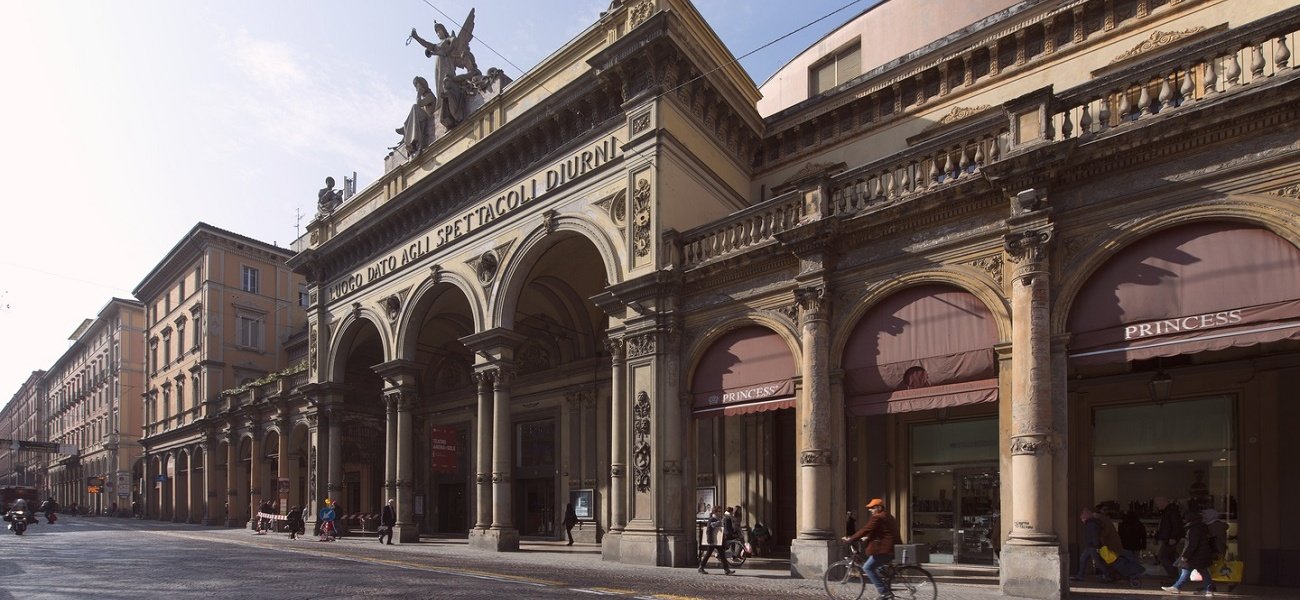 ARENA DEL SOLE
Nel gran teatro della città. Arena del Sole
Arena del sole from 27/01/2019 to 31/03/2019
7 April and 12 May
By Emanuele Aldrovandi
A show visit to discover stories, machineries and hidden wonders of the "popular" theater of Bologna

A VOSTRO PIACERE
Arena del Sole Sala Thierry Salmon, 2/3/4/5/6/7/9/13/14/16/17 April 2019 strong>
of Emilia Romagna Theater Foundation
The journey of Art and Health in the Arden Forest (from Shakespeare).

LIFE
Teatro delle Moline from 12 to 14 April 2019 strong>
by Angela Malfitano
Ironic, straightforward, very human, Keith Richards' autobiography of the Rolling Stones. (show in italian)

YES NOTES TO DROP: SOLITUDE FROM SPECTULED COUNTRY
Arena del Sole Leo de Berardinis Hall, 17th and 19th April 2019 strong>
of Lucia Calamaro
A nice week in Silvio's country house, the beginning of the depopulated village where he has been living alone for three years. Silvio has acquired, in solitude, a good number of manias, the most serious of all: he does not want to walk anymore. You do not want to get up. He wants to stay and live as much as possible. And alone. It is a matter of a person who is never too worried about what kind of money, how to deal with it, you come to move him from this position which is a metaphor of his mental state: that of a man who lives beside existence no longer inside reality (Show in italian)

REVOLYUTSIYA
Teatro delle Moline from 26 to 28 April 2019 strong>
by Marco Cavicchioli
After Red Shadows and Banditen, comes Revolyutsiya, the last chapter of the Red Trilogy by Marco Cavicchioli, dedicated to the October Revolution of 1917.


Bologna Art Hotels services:
- Accommodation
- Rich Buffet Breakfast
- Internet navigation (wireless connection in all rooms)
- Free use of hotel bycicles

On request, the following services can be provided:
- Round transport from and to the Airport G. Marconi of Bologna
- Bus city tour with City Red Bus
- Special city guided tours (Bologna's Towers, shopping, Gourmet tour, etc.)

Information and bookings:
- Phone +39 051 7457338 – E-mail info@artravelpoint.it
- Click on BOOK NOW and select the Hotel and the room You prefer.
-How to reach us – City Map

We are waiting for you in Bologna! Kind regards, Piter.

Promotion subjected to availability of the services offered.
Technical Organisation by Art Travel Point s.r.l.